7 November 2013
We received the following question which we were happy to answer with as much advice as we could:
"I have a 2005 Grand Marquis with the 4.6 V8.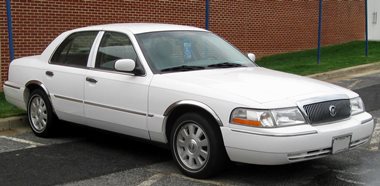 The intake manifold has the water assembly in aluminum up to, with a gasket and it's attached to the intake on the bottom, the intake is made of plastic. It is leaking from the gasket between the aluminium top and the plastic bottom. Do you believe your product will seal this leak?"
Some time later we were delighted although dare I say not surprised to receive a follow-up message telling us how he got on:
"I must say that I am very impressed, it did stop the leak and so far so good, I am amazed at how easy, cheap and how much money it saved me! Thanks a Million!" Nelson Leite USA
24 September 2013
Regarding K Seal in my radiator. I had a horizontal crack along the top front edge. My mechanic told me to try K seal.
At first it didn't work and then he said to shut it down and make sure the coolant was all the way up to the very top of the radiator.
I thought because my reservoir was full that the radiator would be too but I was wrong. When I added water it worked immediately.
Seems to be a great product but I would definitely put in the general instructions to check the radiator level itself when it is cold and add coolant to the very top. - Robert McConnell (USA)
16 September 2013
I purchased an old 1996 EF 11 -Futura in Melbourne ( Mentone) – The car was excellent owned by an old chap – however the Head gasket had blown and it was using water….the cost to fix was as you would know not worth it on a Old car.. may as well change engine ??
Anyway I flew down picked up the car drained the water took off the engine side of the top radiator hose poured your product in and some new Nulon coolant reattached hose filled up the Side tank and ran the engine for 5 minutes topping the side tank until I knew it was approx system full..!
I then jumped in the Old Ford and drove it to Euroa…via the Yarra Valley..I did not switch it off from point of K-Seal addition to Euroa
about 2 hrs.
I stopped there at the road house and after coffee etc I checked the system it was down approx 500 mils — I topped it up and drove it home ..to Springwood a distance in total of 926 kms …As it was Night time I had the heater on half for not causing air lock in the system between half taking off the top house and the coolness of the night drive home.
I did not check it other then a fuel stop at Marulan. .all seemed well in the Side tank and system gauge running cool…so did not open this time !
I checked the System in the morning no loss of water …….$35.oo got this car back and its still going —– The freight from Melb was to be in excess of $500……
K-SEAL Magic in a blue bottle…..All I can say it worked for me……And I have the spare bottle / I should frame the old one !!!…..
Derek (Australia)
30 August 2013
Hello, Just thought I would inform you of the success I had using your product! Car Rover 75 2.5 Litre V6 petrol. Coolant loss and 'mayo' on the oil filler cap. All external areas checked as well as common coolant loss issues with this engine but no sign of a leak. Suspected a liner problem and not head gasket failure after sniff test and compression. Car never would never overheat. One bottle of your stuff and 1000 miles later no mayo and coolant level steady. John UK
12 August 2013
Thought you might like to know – got the K-seal yeaterday and treated my car last night. The garage floor was dry this morning so it seems to have worked and (fingers crossed) no need to replace the water pump for a while at least! Graham Robertson (Aberdeenshire)
02 August 2013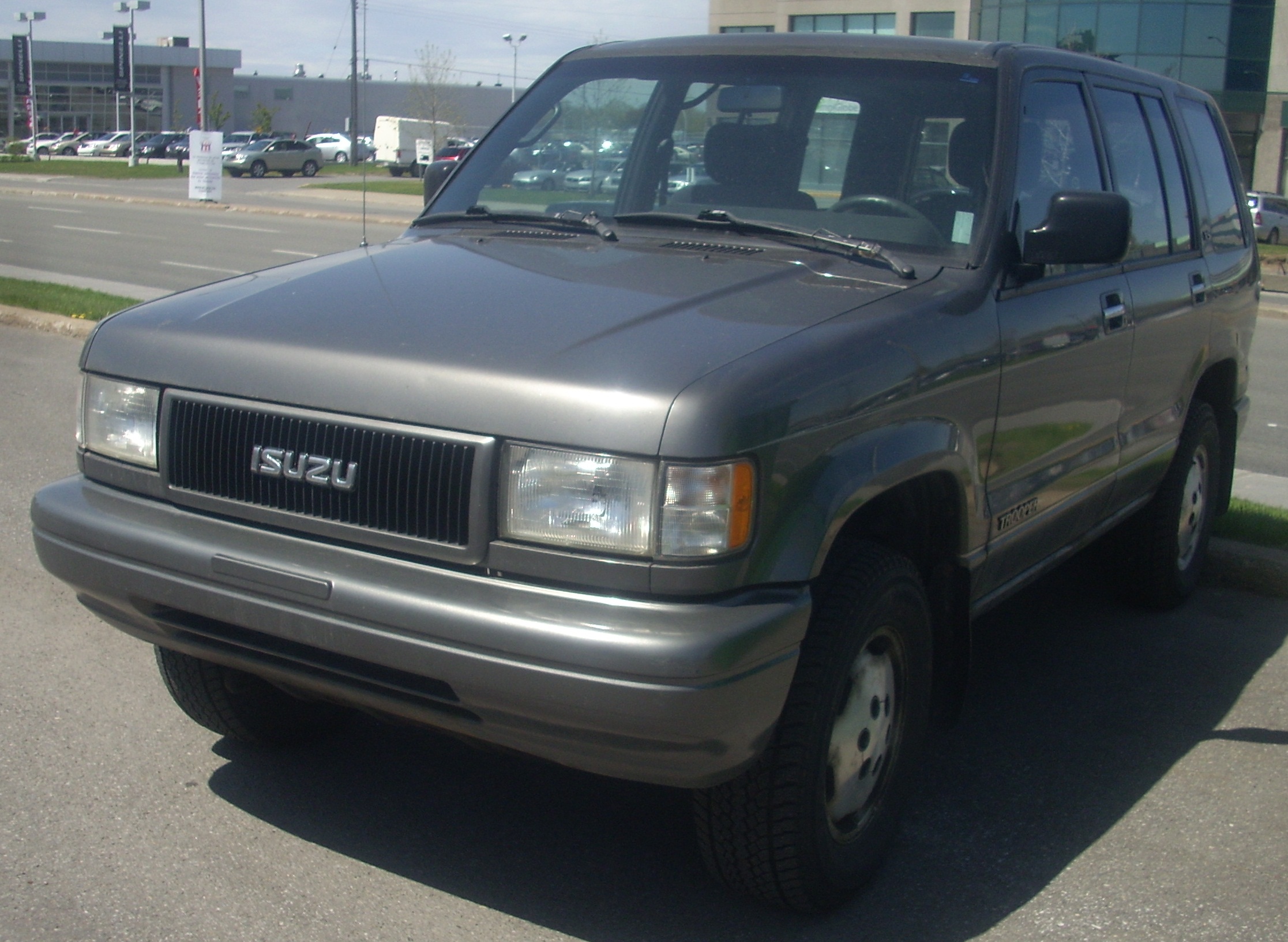 Heater core went out in my 94 Isuzu,it had over 175,000 miles on it. Used K-seal per instructions and saved 300 bucks. Don't under estimate this product. I'm not getting paid for posting this. I done my homework.
I wasn't going to put something in my engine without first checking it out.
Tammy Wilkerson, USA.
08 July 2013
"We have used K-Seal on our own vehicles and can say unequivocally that it really works. We were surprised to see that K-Seal fixed our leaking cooling systems almost instantly. The portions of our cooling systems that leaked are now bone-dry.

Furthermore, K-Seal seems to have repaired head gasket leaks that we didn't even know about, because both of our vehicles ran much more smoothly after the K-Seal."
Expedition Exchange.
17/10/2011: "Last winter I had to leave the little grey fergey outside although she had antifreeze in she still froze up leaving a small crack in the block. Just one bottle of the little blue miracle did the trick. She is still running fine.  Many thanks for your wonderful little blue bottle" Andrew Shelton, UK.
04 July 2013
I have an old 86 Dodge Ram Van 150 with the 318 engine I resurrected from non-op to go camping in. Discovered a blown head gasket. Researched many high priced competitors with bad reviews. Then K-Seal, low price with great reviews. Let tell you…
BUY IT – IT WORKS GREAT.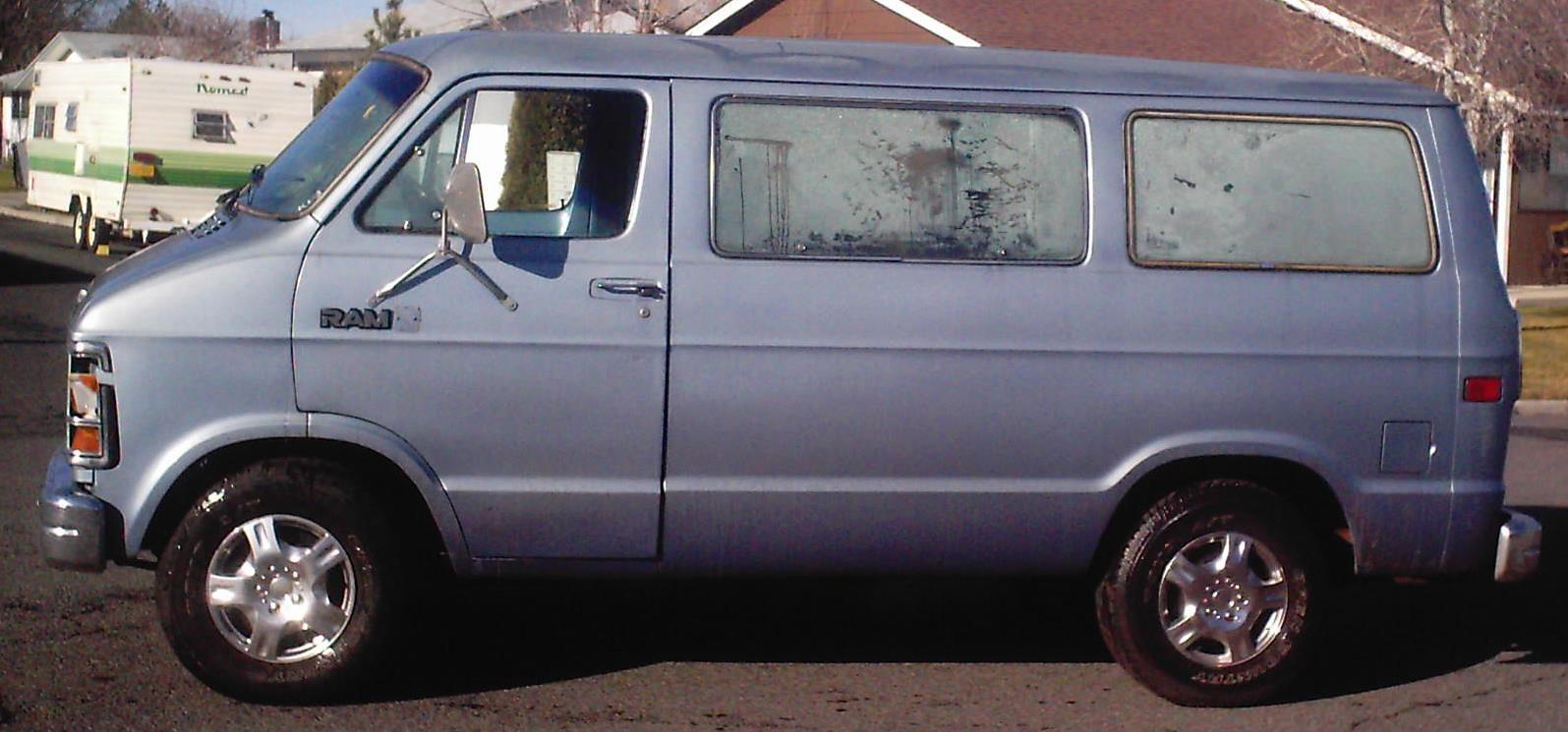 I saved dumping the van and we've put it through some serious mountain driving in Idaho up steep grades. This truly is a mechanic in a bottle. Wonderful – Thanks K-Seal. YouTube Comment.
04 July 2013
"I recently purchased a 1982 Porsche 924.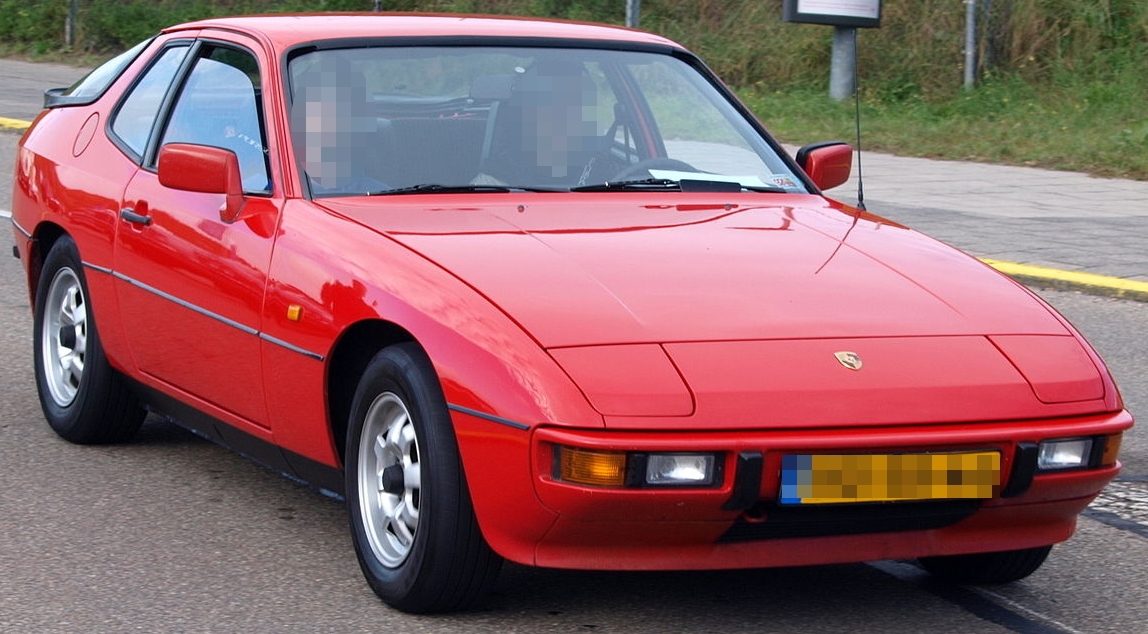 It had been left for dead three years ago. The garage said it needed a new engine because the owner drove it untill it overheated and died. The cost of repair was to high for the owner and he left it at the garage. I did some searching on the internet and found your product and I thought, "why not give it a try".
I started the motor and white and blue smoke was coming out out of the exhaust as expected. I poured the K-seal in and in less than 60 minutes the smoke stopped, the motor did not overheat and it ran like a dream. I left it running for 2 hours!!, the garage owner could not believe it.
Thank you K-Seal for saving alot of time and money, I now own a classic Porsche and it's running!!!" Jack Hoppe – Belgium
19 June 2013 "Can't believe it worked but it did 3000 miles and going strong this is one awesome product and well worth it tryed many other types but this is simply the best by a country mile thank you k-seal for saving me money" Jordan Armitage UK
3 June 2013
I just wanted to inform you that I had a radiator leak in my 1996 Toyota RAV4 with 290,000 miles on the odometer.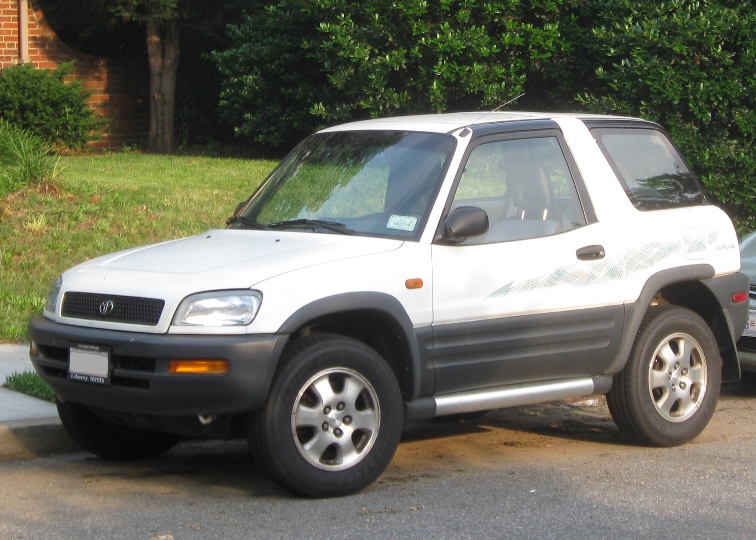 My mechanic indicated that it would cost me at least $500 in parts and labor for a new radiator. He said that my other option would be to try K-Seal for $16. He poured the bottle into the radiator and within minutes there was no more leak. What an amazing product which I did not know existed. Thank you for saving me the unnecessary expense for a replacement radiator. Louis Brandt USA
30 May 2013 "I have a 13 year old rover which was loosing water every day from the expansion tank,a friend showed me that I was losing it through the exhaust, and said It was the HG blown. so y'day I bought and used k seal,ran the engine for 20 mins but it still drained of water I thought thats that didn't work… I filled it again last night and was very surprised to see it still full this morning!been driving round today and no water loss." Tom Roe UK
22 May 2013 "I had a really bad leak in my radiator and I was going to spend couple hundred dollars repairing it, so I decide to give this stuff a try and in less than 5 minutes my radiator stopped leaking. More than easy to use just pour the container in the coolant reservoir and voila! I feel more than happy with it so I felt obligated to write and say thanks because it saved me tons of mobey" Youtube Feedback

16/10/2011: "I just want to say that I am really impressed with K-Seal. I have a Toyota with a bit of a leak. Being in a family, I have no spare money to replace the radiator. I tried some of the K-Seal stuff and watched the leak stop over a few minutes whilst the engine was running. Its amazing stuff.   Funnily enough, the heater matrix in my other car (Megane) has started leaking and the first thing I thought of trying is grabbing a bottle of K-Seal for it!   Keep up the good work!" Andy Dixon, UK.
29/09/2011: " I'm like most, seen the mess on the garage floor where the radiator had leaked but not in a car but in my prized 1000cc Yamaha Thunderace Super Bike.  I was looking at having to buy a new radiator and at considerable cost,  I had no alternative but to leave it in the garage and save up to buy a new radiator.  That night I seen a post about this amazing stuff KSEAL, and how it worked on almost any engine with a radiator leak.   Well I was so unsure if I wanted to put this into my bike but I read all the information and did….Well in a matter of 5 mins the leak had stopped and the  Radiator had been sealed.  I was astounded and still am.   To this day the bike still runs with it in it and no leaks at all.    I posted this to other sites to tell them how great this product is. I am so happy it let me ride my bike with out any issues ever again.   It does what it says and more so it works on a high performance bike engine which revs to over 11500 rpm! And still keeps going.  Andy Robertson, Glasgow.
27/09/2011:" 1998 Ford F150 with 250,000 miles, decent leak in head gasket, within 15 minutes the leak was completely plugged, no other product I've used in this truck has been able to do this!"  Jeremy E, MI, USA.
22/08/2011:"Thanks for saving me from a very expensive heater core repair which i really couldn't afford at this time with cold weather right around the corner.You have a great product."  Mr Konschnik, PA, USA.
28/06/2011: "Just wanted to say thank you, it fixed a 2000 Monte Carlo head gasket leak and on the same day it also fixed my 1998 Volvo S70 heater core leak… Unbelievable that in one day, $40.00 worth the K-Seal fixed two vehicles! Thank you, thank you! K-Seal saved my ass." Scott Hamel, Michigan, USA.
13/05/2011: "The first time i used the product was as one of my sons was about to go on a long journey.  He came in to say water was pouring out of his radiator and he was in a rush.  So out came the K-Seal for its maiden test and it came up trumps. A truly great product thanks very much. " Mike Thornton, Merseyside.
29/03/2011: "My 1997 Hyundai Sonata 3.0 V6 had been leaking from the radiator and water pump for several weeks, over the course of the weeks I had tried two different sealants of which neither had any effect. I was about to endure the trauma of finding out how much replacing the parts would cost when the spares shop guy suggested I try K-Seal. I was a little dubious bearing in mind I had tried two sealants and K-Seal cost twice as much. Knowing that I really couldn't afford the doubtless hundreds of pounds replacing the parts would cost I decided to try it. I put it in immediately and then drove home, left the car for a few hours then came out to see what had happened fully expecting to see a pool of water under the car. The ground was bone dry, it's been three days now and still not a drip. It has been well worth paying that few extra quid for K-Seal." Peter Ward, Stockport.
18/02/2011: "Hi, just a quick thank you! Had water pouring out of bottom of radiator, was told by Autosave to try this product. Stopped leak immediately."  Geoff Willis, UK.
21/01/2011: "Hello! Just wanted to share my experience of your great product, K-Seal. My 99 Chevy Malibu recently blew a head gasket. The car had 220,000 miles with about 130,000 on the present engine. It was developing pressure in the cooling system and pushing coolant out the overflow at a rate of about 1 gallon per 20 miles. I had changed the head gaskets in this car before and 15 hours of my time plus $300 parts hardly seemed justified for such a high mileage vehicle. Plus my family like most others have felt the pinch of the economy and a new car payment is the last thing we need, but it seemed like we would have to get a newer vehicle. That afternoon I was in Hovis Auto parts in Butler and saw your product. It was about $12 and I have dealt with Barrs leak style products in the past and they NEVER worked. A fool and his money are soon parted flashed in my mind, but I figured what the heck, I'll try. I poured it into my overflow and drove home. Then out to my parents house 15 miles away. To my amazement I only had to add 1 quart coolant, then it stopped using coolant all togeter! It is now 3 months later and my $12 repair is holding fast! I never would have believed it had I not done it myself. Awesome product! Thank you so much!" Curtis Wallace, PA.
01/12/2010: "This stuff is brilliant. I had a 325 Bmw that was leaking from the back of the head, garage advised new head gasket. I put this in and it never lost another drop of water, the leak was that bad I was putting in a few pints of water a week. Worth every penny, saved me a massive bill." keefred (YouTube comment)
30/11/2010: "This stuff is brilliant. I had a 325 Bmw that was leaking from the back of the head, garage advised new head gasket. I put this in and it never lost another drop of water, the leak was that bad I was putting in a few pints of water a week. Worth every penny, saved me a massive bill. "  Keefred, via YouTube.
19/10/2010: "I followed the advice you gave and put the K-Seal into the cooling system on the Smart car. The product worked very fast (just a few minutes), sealing the system and stopped us having to remove what was a considerable section of dashboard in order to get to the faulty heater matrix.   We feared that the car would be off the road for sometime for the matrix to be removed, but it was back on the road the same day. Thanks again." Mike Hewson, Buckley.
19/10/2010:  "This is the first recommendation I have ever written about a product. I am over the moon with your product K-Seal which I have just used. Last weekend I determined that my 5 year old Rover 45 had a leak in the head gasket. I was gutted because it's only done 44 thousand miles and I don't abuse the car when driving it and I look after the car, maintenance wise. I was on the internet on Sunday, eBay actually and was looking for a head gasket for my car when your product was being advertised. Quite frankly, I was quite sceptical the claims it was making, to repair the leak and guaranteed it to last for the life time of the engine.   Received the small plastic bottle on Tuesday morning, I just shook the bottle well and poured it in to the expansion tank on the cooling system of the car and ran the car to normal running temperature for a few minutes. I immediately noticed that the idling tick over became a lot smoother and quieter, I could not quite believe it. I left it for a further few minutes and took the car out for a short run. The car ran a lot smoother and quieter when idling, I just couldn't believe it, and 'It did exactly what it said on the tin'. Thanks, great product for the price, saved me a fortune." Brian Clark, UK.
19/07/2010: "I have an old 86 Dodge Ram Van 150 with the 318 engine I resurrected from non-op to go camping in. Discovered a blown head gasket. Researched many high priced competitors with bad reviews. Then K-Seal, low price with great reviews. Let me tell you…BUY IT – IT WORKS GREAT. I saved dumping the van and we've put it through some serious mountain driving in Idaho up steep grades. This truly is a mechanic in a bottle. Wonderful – Thanks K-Seal." Steve-o, Idaho, USA.
24/07/2010: "I just wanted to say what a great product you had. I was diagnosed with a blown head gasket, did not hit oil area and only heads, as it blew steam from the tail pipe. 5 minutes after using the product as described it cleared and cooled down and after an hour of running around town, ran like a champ. What a great product. Funny neither one of the two mechanics bothered to tell me about it. The truck is a 1991 Explorer, and both mechanics wanted me to spend between $1000.00 and $ 2000.00 to replace and repair, I paid $1500 for the truck and only wanted to use it for a year til i coud buy a new one. I have had it for 6 months and because of your product will have it for the next 6 months. Thank You." Dodd Pinkha, California.
09/07/2010: "I used this amazing product on my Yamaha YZF Thunderace Motorcycle when the radiator core leaked badly. WOW it stopped it and I have been able to ride all summer thanks to your great product. Can't recommend it enough. Thanks"
Andrew Robertson, Scotland.
22/06/2010: "This is the first recommendation I have ever written about a product. I am over the moon with your product K-Seal which I have just used. Last weekend I determined that my 5 year old Rover 45 had a leak in the head gasket. I was gutted because it's only done 44 thousand miles and I don't abuse the car when driving it and I look after the car, maintenance wise. I was on the internet on Sunday, eBay actually and was looking for a head gasket for my car when your product was being advertised. Quite frankly, I was quite sceptical the claims it was making, to repair the leak and guaranteed it to last for the life time of the engine.
I just shook the bottle well and poured it in to the expansion tank on the cooling system of the car and ran the car to normal running temperature for a few minutes. I immediately noticed that the idling tick over became a lot smoother and quieter, I could not quite believe it.
I left it for a further few minutes and took the car out for a short run. The car ran a lot smoother and quieter when idling, I just couldn't believe it, and 'It did exactly what it said on the tin'. Thanks, great product for the price, saved me a fortune."
Brian M Clark, UK.
07/06/2010: "I was recently on holiday when my 2.8 pajero started boiling over and a quick visit to a garage confirmed my head gasket had gone. A friend of my told me to buy some sealer that you put in the radiator so i bought k-seal and to my surprise it worked a treat. I was able to tow my caravan back home 220 miles without a problem saving me hundreds of pounds. Thank you so much for a great product that does just what it says on the tin"
Geoff Carlisle, UK.
08/03/2010: "I have a 318i bmw which was overheating. After replacing the thermostat (due to the bottom hose being cold) the car was still rapidly overheating. When removing the oil filler cap I could see milk on the cap and on the upper rocker cover. My heater only blew cold air and I had water coming out the exhaust pipe end. It looked obvious that the head gasket was leaking or the head was cracked. I found your product on an internet search. It was most helpful to find you also listed local stockists. [I added the K-Seal], started the engine and proceeded to drive around the block. Within 30 seconds the heater started to blow hot air, so I knew something was happening. After 20 mins of driving still no overheating. On my return home, there was no water spitting out the exhaust pipe end, and after checking the oil filler cap although still milky the water had evaparated from the rocker cover.
I just wanted to write and thank you so much for your internet coverage enabling me to find your product. I would also like to add that if you have a similar problem to mine, give K-Seal a try. It really works and will save you a huge amount of money and save the need for a head gasket replacement. Thank you so much."
Rachel Thomas, England
02/03/2010: "Just had to send a big thank you for fixing a leak in my Fiat Seicento Sporting radiator, it really does do what it says! The leak was cured in 1 minute flat and saved me the price of a new radiator (£100). Thanks again!"
Dave Locke, UK.
04/12/2009: "Merc – Econic HGV with an untraceable radiator leak losing 2 litres a day. Added K-Seal HD on the 20th November and the water loss totally stopped."
Peter Baldock, Kent.
02/12/2009: "I have been in the trade 36 years and always disbelieved in quick fixes. Got an eco tec Corsa T reg 90.000k with head gasket failure causing misfires and steam in the exhaust. A mate suggested I try K-Seal which I did and within 15 mins no steam. The next day it started it up spot on with no sign of steam. Thanks to you it's sorted. Sorry for being a disbeliever and I will spread the word."
Tony Prudhoe, Newcastle-upon-Tyne.
27/11/2009: "Leak stopped. Brill. Core plug has been leaking for months". (Used on a Scania 480 HGV).
M & P Crawford, Northumberland.
25/11/2009: "We have used K-Seal many times on leaky radiators with a brilliant result that happens straight away!"
Oaten Hill Garage, Kent
20/11/2009: "Had an internal water leak that we could not find for the past 18 months. Changed everything to no avail. Your product seems to have cured the problem."
Fred Worrall, Accrington.
15/11/2009: "We do a number of K-Series head faults but after repair we always add K-Seal and have never had a return repair."
Tonge Moor Services, Bolton
19/10/2009: "Hi. Used K-Seal to quickly repair a Rover which the head gasket had gone. Very pleased. Worked excellently. Easy and efficient. Thanks."
James Hitching, UK.
02/09/2009: "Thank you for the prompt delivery of the K-Seal. I am very happy to say it worked on my broken V6 Shogun (head gasket). I'm mildly amazed! Many thanks."
Alan Race, Kent.
30/08/2009: "Thanks for dealing with this so quickly. It will come as no surprise to you that the K-Seal did its job perfectly and gained me some valuable brownie points."
Martin King, Cheshire.
14/08/2009: "We were advised by our suppliers DA Sutorparts to try this when we had a water leak on our Volvo loading shovel. Put in two bottles and still going strong."
Derek Ross, Dalbeattie.
27/07/2009: "About the only Stop Leak that works with no risk of blocking the water ways!" (Used on a 2001 Volvo FH12 truck).
Peter Salter, Exeter.
09/07/2009: " A few weeks ago your rep sent me a bottle of K-Seal. It was BLOODY FANTASTIC."
Ron, Sunderland.
18/06/2009: "I used K-Seal in the spring of this year to repair a leaking radiator on my 2000 Alfa romeo 156 Twin Spark. I am happy to report that there has been no evidence of any leakage since using the product." Mr Cobill, Chippenham.
01/05/2009: "I used Kalimex K-Seal on a tractor radiator and it worked perfectly. I have since recommended it to friends who are in the trade."
David Metcalf, Lancashire.
31/04/2009: "Just to let you know that the K seal I purchased from you realy does work, as I had a serious problem with my Range Rover head or head gasket, and I was looking at a £1000 repair bill or a new engine, but now the engine is running normally. Just completed the first 100 miles after the repair and all is well, so K Seal really does work. I will have no problems recomending K Seal to any one with a simular problem."
Brian Perrin, Isle of Man
07/04/2009: "Just wanted to say how impressed I am with K-Seal. I have a rover 414 with HGF, in fact water was shooting out the front of the block when it was running and the water was pressurising from the failure. After pouring K-Seal into the header tank ALL symptoms went away and the car loses NO WATER AT ALL! I'm quite frankly astonished at how well it works. Thanks for the fine product. Cheers."
Andy Hill, UK
21/02/2009: "I've added it to a 1993 Mk3 Astra 1.4MPI and IT WORKS! The car's done 350 miles since, and no topping up has been necessary. A brilliant product. Replacing the head gasket would not have been cost-effective (either in time or money) due to the age of the vehicle. Although the car's done 128,000 miles I hope to get a few more miles out of her yet!!
Thanks again."
Clive Holterman, UK
13/02/2009: "I had a leak from the heater matrix on my Fiat Marea, and did not relish the prospect of a £250 job to replace it, and the fact that most of the dashboard would have to come out. I was recommended K-Seal by my local auto spares shop, as the proprietor had used it himself. My car was losing about a litre a week, so it was certainly worth a go. I popped it into the header tank, and went on a 30 mile trip at once. Since then, the car has not lost a drop, and the heating and cooling system work fine – I just need to wait for the carpet to dry out, and everything will be back to normal. This stuff really does work, and I've got another bottle in for the wife's car, just in case!"
Glenn Allan, Wales, UK.
03/02/2009: "HI. JUST DROPPING YOU A LINE TO SAY K-SEAL REALLY WORKS. I HAVE A 4.6 HSE RANGE ROVER AND IT WAS LOOSING WATER BUT I COULD NOT FIND WERE FROM. SO I BOUGHT A BOTTLE OF K-SEAL, PUT IT IN AND IT HAS NOT LOST ANY SINCE. THIS WAS IN MAY 2008. BRILLIANT STUFF."
DON HUGHES, UK
13/01/2009: "I bought K-Seal the other day thinking it would not work – as a last resort after changing 2 headgaskets, never really given additives such as this much credit. I have a moderatly tuned Nissan 200sx s13, stuck the K-Seal in the rad,(only about half a bottle would go in), smoke stopped totally within 10 mins. I STILL can't belive how good this was! Totally astounded.
Thanks for making a Great Product and saving me hundreds of pounds! I promise I won't doubt K-Seal's abilities in the future!!!"
John McNeil, UK
17/12/2008: "Hi guys. Just used your product on my 1800 diesel after the radiator blew a leak. After I tried 2 other inferior radiator sealants that did not work and I have to say well done. Within 5 mins all was well and the levels remain static. The k-seal was recommended by a soldier who says nearly every vehicle in a war zone carrys these as it's the only thing that will plug a bullet hole. Nevertheless well done and well played"
Brian Reed, UK.
08/12/2008: "I purchased some of your K-Seal and it does exactly what it says on the bottle. The best thing since sliced bread."
Nigel Webb, (Taxi Driver), UK
03/12/2008: "Well, what can I say about K-Seal. I was losing coolant from my car at a rate of approx 1 litre every two days in my 97 Golf and was dreading an expensive repair which I just couldn't afford after getting the alternator replaced a few weeks ago. I thought I'd identified a leak in one of the cooling pipes and thought that considering I thought I knew where fluid was escaping I might as well get it fixed properly and took it down the garage on Monday. The pipe was replaced and I went away happy and £50 lighter. Two hours later the coolant warning light was back on and the coolant level was well below minimum again. I'd seen K-Seal on eBay and read some good reviews and after leaving a few sheets of paper underneath the engine knew I was losing a lot of fluid from the radiator. I couldn't afford to get it repaired so bit the bullet and despite scepticism picked some up this morning. I've done 80 miles since then (first time I could go out of town without topping up the header tank) and have just checked and the coolant level has not changed even slghtly. I can't say at this stage whether the problem will recur but I'm going to sleep a lot better tonight. I would, and will, recommend K-Seal to anybody I come across with a coolant leak. Maybe it won't work for all but it looks like it's certainly worked for me! Thanks.
Mark Smout, UK.
02/12/2008: "I sucessfully used your K-Seal product on my car earlier this year and so far 6000 miles and no problem with coolant loss."
Phil Peacock, England.
01/12/2008: "Just to report 100% success,many thanks." Philip Constable, UK.
02/10/2008: "My ageing Rover 620 gave up the ghost 250 miles way from home. All the water had gone from the system. A mechanic told me it was time for me to buy a new car as the repair to the leaking head gasket was going to be over £500. A quick call to a mate at home, pointed me in the direction of K-Seal. Wow. I was able to get home, and was amazed that I hadn't lost any more fluid. Now I am home I need to replace the coolant as there is no longer any anti freeze in the system, But I am definately going to throw a bottle of K-seal in too. It really is a magic fluid." Rob Usher, UK.
28/08/08: "Having seen the results I am very impressed with this product. I think it would be advisable for any workshop to stock K-Seal, as more times than not, it can solve a problem quicker and at a smaller cost to the customer than a mechanical repair."
Commercial Vehicle Workshop Magazine.
21/07/08: "My Discovery TD5 overheated and started using water by the gallon. Garage tested the radiator and there were exhaust fumes present so they replaced the Head Gasket costing £350. 2 days later the same problem, every 20 miles the radiator overheated and used all the water. Back to garage and was quoted £1200 for a new head, they thought it was porous or warped. I went home and looked up my options on the internet and found K Seal, ordered it straight away, even though it was the least expensive and the competition all said they were the best. When it arrived, poured it into radiator, topped up radiator and let car run for 10 minutes. 1500 miles later and it has only used a cup full of water and never over heated or missed a beat since. What a product, what a money saver, what a life saver, Thanks." Kenny Fraser, Scotland.
21/07/2008: "Just to let you know my SAAB had been leaking water since I have owned it even after a heater matrix change and a core plug change costing several hundred pounds. 1 small bottle of K seal and all is well several months later and the SAAB now holds water at long last!! Add me to the list of satisfied customers. Regards Mike Strutt, Milton Keynes.
03/07/2008: "Hi, i recently used Kalimex to sort a problematic head-gasket on a Land-Rover Freelander.. while on holiday in the Lake District and as usual i said i would sort it out properly when we got home to to Cornwall, 350 miles away… but its still ok so i'll leave well alone… and its saved me a fortune…… But to add to that , i recently MOT'd my daughters Renault Megane, and it failed miserably on the emissions test…. so instead of replacing the lambda sensor and catalytic converter, i tried your new product..CATACLEAN, now this stuff is a miracle worker, when i took it back for re-test, it PASSED with flying colours… the MOT tester asked what i'd done to get the emissions so low… then i told him about CATACLEAN……
And to top this off, a friend from Worcestershire phoned me last week to say his Discovery-TDi had failed MOT on emissions, he couldn't find CATACLEAN anywhere in Kidderminster, Worcestershire… so i put a bottle in the post,, voila, his 4×4 passed the MOT… he was as amazed as me, as most people are sceptical about these miracle fluids in bottles…. but i'm convinced 100%." STEPHEN HAYWOOD, CORNWALL.
19/06/2008: "We were skeptical of any product that says it is a permanent fix, but we were so impressed by K-Seal that we ordered a second bottle for our son. I would not be afraid to use this product in any engine. I was a mechanic for 20 years and never believed in 'Mechanic In A Can' until K-Seal. Thanks." Jack Smith, Texas.
28/05/2008: "I recently used K-Seal on my '98 Subaru legacy 2.5 4cam with a manual box. I was losing a bit of water either through one of the head gaskets or a tiny crack, I am not sure which. I purchased some K-Seal and added it to my coolant. The results where nearly instant and really astonishing. This was great news for me as the engine had only clocked about 15K. It is a really big job to take the heads off a Subaru as I am sure you know and you have saved me hours of work and or hundreds of pounds. I am very pleased and will tell all my friends about this. People can be very sceptical about all aspects of liquid engineering, but I am sure if they used your products they would quickly change their minds." James Green, Lincolnshire.
19/05/2008: "Life Saving Products. I was 200 miles from home when my radiator started leaking. I purchased a bottle of K-SEAL and within minutes was on my way. That was 4 weeks ago and I have not had to top up since. THANK YOU." David Bain.
22/04/2008: "I would like to inform you of the success I have had with your K-Seal product. I have a Rover 75 2.5 V6 and some weeks back it developed overheating and coolant loss problems, I took the car to a garage and they did some diagnostic tests and told me the bad news that the head gasket had gone and quoted me almost £1,000 to fix it! Having picked my jaw up from the floor I searched the internet for other solutions and discovered K-Seal. I followed the instructions, added the magic potion to the cooling system and took the car for a 15 mile run just make sure I had given the stuff every chance and I admit, I was doubtful at the outset, but I'm pleased to say it fixed it! I have now done over 2,000 miles in the Rover, some motorway, some town and traffic queues and it runs fine. RESULT!
Many thanks, Great Product. Regards, Neil Hardy."
17/04/2008: "I spoke to MD of K-Seal in the UK about my problem with a Range Rover TD6 2003, leaking coolant at a litre a month. He said K-Seal would fix it, I bought some that day, put it in the header tank and lost any coolant since and that was over a month ago. What a fantastic product and what a huge saving compared to going to the main dealer for diagnostics. THANK YOU VERY MUCH." James Stuart, England
31/03/2008: "This is the third time that I purchased this product from you because your product is unbeatable when it comes to cooling system repair" C. Mercieca, Malta.
04/02/2008: "Thanks for K-Seal, it's a great product"
Stuart Conway, UK.
01/02/2008: "I didn`t think miracles happend but thanks to purchasing your K-Seal it has. It helped my dad save a fortune repairing his leaking head gasket on his Rover 416 K6 engine. Unbelievable cheers thanks for producing a product that realy works." Steven Thomas, UK.
18/11/2007: "Dear sir. I would like to take this opportunity to congratulate you on your excellent product. The vehicle I drive is a Mitsubishi Pajero which recently had a radiator fail. This was not a problem as the radiator was replaced. Due to the colder weather being forcast I decided to install anti-freeze at the % stated by the manufacturer. This resulted in the vehicle making a considerable amount of white smoke, not ideal. This white smoke was the anti-freeze being sucked into one or more of the cylinders, not being fully combusted. The on going outcome, the nearest motor factors, Whiston Motor Factores, stated that your product was one if not the best! I cannot state how high a spec has been achieved by your product." Mr G Birch, UK.
30/10/2007: "I got some K-Seal from our local garage repair shop for leaky head gasket and it's working great." Dave, UK.
13/09/2007: "Just a thankyou – purchased from Finishline, and so far so good ! Seems to have done the job (rare nowadays) …in since 06/09/07 with no symptoms of failure to date." Ged, Doncaster, UK.
31/08/2007: "I own a Vauxhall VX220 (A British hand built sports car built beside the Lotus Elise/Exige). With a 2.2l GM Ecotec engine designed by Lotus and built primarily in the USA. The engine recently suffered from a cracked cylinder head above the spark plugs whilst on a routine service. I originally bought K-Seal as a 'get the car home' cure, however im delighted to say that over 1000 miles, driving how the car was made to be driven (very hard), K-Seal has held all that i've thrown at it!" Edward Butler, England.
27/04/2007: "Kalimex K-Seal I'm Impressed ! Now as you guy know I have been around the block a few times, not that I am cynical but it takes a lot to impress me, K-Seal has. My mate bought a Rover 800 2.5 KV6 at auction —it ran great for the first two weeks then the rad core disintegrated and he truly cooked the engine — not a good idea in the early version of the KV6. New radiator fitted and he still had a case of slowly disappearing coolant and signs of water in the oil and oil in the water — As replacing a head gasket is no joke on the KV6 in the 800 so in went a container of K-seal. The result was amazing — no coolant loss and even more amazing no more emulsion in the oil side. K-seal is completely different from Radweld or Barrs Leaks type products neither of which I would use on a modern engine — Back in the stoneage Radweld was fine for emergency repairs on radiator leaks on older cars provided you removed the thermostat first, while Barrs Leaks had so many solids in it blocked the raddiator cores up." Posted on the locostbuilders.co.uk forum.
26/04/2007: Dear Sir/Madam. After being quoted £60 for a new radiator, giving K-Seal a try was an easy option. So I tryed it on my J-Reg Transit 2.5DI and hyes! It seems to have worked. Thank you, Steve Cummings, Suffolk.
31/03/2007: hello there i have used your product and i really cant sing your praises enough you have made me the happiest bloke around i can now ride my bike [zzr1100] again you have saved me the price of a new engine.. if at any time you want to use me and my bike in a promo you are totally welcome.. once again thank you yours joe jacobs.
30/03/2007: Hi there, I have just used your K-Seal product in my Rover 216 with a K-Series engine that had a leaking head gasket (A common problem on these engines) so far so good, no more coolant loss into the sump ! Thanks. Rob Williams, Flintshire
18/02/2007: Hi, I have used K-Seal with great effect on my Vito van. Leak stopped in 3 minutes although you know that already
Andy.
11/02/2007: Hi. Just used K-Seal on a 1998 Escort 16V Zetec with badly leaking water pump,did,nt expect it to work but it has and will allow me to run without changing pump at this stage which involves considerable work because timing belt has to come off. Great Product. Dave White, Newark.
06/01/2007: Thanks for your fast dispatch, used the product …so far so good ……. mazda 626 diesel estate heater matrix with severe leak……..really impressed and will be recommending without doubt..
regards Steve, Staffordshire.
28/11/2006: PURCHASED 3 BOTTLES K- SEAL TO REPAIR KRUPP KMK4070 70 TONNE MOBILE CRANE WITH OBVIOUSLY LARGE CAPACITY COOLANT SYSTEM. TRIED ONE BOTTLE TO START – IMMEDIATE SUCCESS. TWO SPARE FOR FUTURE USE. PETER WILLIAMS, ESSEX.
20/11/2006: My 1999 Escort recently had a leaking heater matrix which the AA repaired using K-Seal. Mr C.S. Wright.
06/11/2006: I purchased your k-seal as had a leak in my cooling system right after where a hose connects brillant stuff. i own a renault laguana. ian woodley colchester.
08/10/2006: Hi, I tried K-Seal on a water leak on my Fiesta 1.25 Zetec 2000 model year. The reason for this, was that because of Air Con pipes, I could not see where the water was coming from. I suspected that it was the water pump. I used K-Seal on 28th Sept & to date have no more water leak. Thanks for a product that does what it says. Tony Kula, Stafford.
03/10/2006: 16th September 2006. Added K-SEAL to a leaking 10 year old radiator on a Citroen Xantia 1.8 16v. Took car for a run along the local by-pass to get coolant up to operating temperature. Checked later and coolant leak stopped. Interestingly, on 29th September had cam belt changed and at same time took opportunity to have the water pump changed which required emptying of the coolant in the radiator and subsequent refilling with fresh anti-freeze. The K-SEAL fix still appears to be working as the radiator is still not leaking. Stephen J Bradley, Crewe.
19/09/2006: Posted on Lexus Soarer Owners Club forum lexusclub.co.uk "the stuff really works! My old man used this on a diesel shogun with a cracked block and it is still running over 18 months later. My 325 beemer had the headgasket go, poured this stuff in & 3 minutes later it was sorted, duly continued to thrash the thing off the limiter on a daily/ hourly basis and it never complained."
13/09/2006: Dear Sir/Madam.
We recently used K-Seal on a 53 plate BMW 525 diesel with good results.
Regards, Paul Lanyon, Heritage Coach Works.
13/09/2006: I USED K SEAL IN A PEUGOUT 306 DIESEL AND IT WORKED!I USED IT ON THE M53 MOTORWAY JUCT 9.ON THE 11/9/06. JOHN.
28/08/2006: have used K-Seal several times and found it to be the best coolant seal on the market after using a multitude of products over the many years in the motor industry.Used on leaking core plugs successfully and also cast in steel pipe fittings where the fittings had rusted through.
It goes without saying that I am very impressed with K-Seal and curious to see whether other Kalimex products are as good. Thank You. louis grainger,
vale garage services, wales
25/08/2006: used this in my jeep cherokee 2.5 TD to seal up heater radiator did exactly what it said on the tin will consider using at work on fleet of erf lorries Tony Meens, welchs transport, uk
25/08/2006: I purchased peugeot 306 with head away on ebay and then the K seal and because it worked I bought 2 bottles for my toyota celica and the head gasket from trechii can wait to be fitted. jim bett, Scotland.
17/08/2006: used k seal on my gl1100 motor bike and it was 1st class thank you m dray, nr truro cornwall
08/2006: Dear Sir or Madam. I have a Chrysler PT Cruiser which is not very old but out of warranty it developed a bad leak in the coolant radiator between the plastic header and alloy core. No way I'm told to repair it but to replace with costly new one. I purchased a bottle of K-Seal, poured it in cooling system and like magic after first run completely sealed and water tight and remained so. Mr G Swift, Barnsley.
01/08/2006: Dear Sir or Madam. I bought Kalimex to fix my heater matrix which had a bad leak. It stopped within two minutes which was four weeks ago. I've found the Kalimex very good as my heater matrix has remained bone dry. Job was a 1994 [Peugeot] 405 diesel. Cost at the garage to fix it over £200, Kalimex price £10.95. Thanking you very much. Mr Tabern, Lancashire.
01/07/2006: Quote from vauxhallownersnetwork.co.uk "Emailled the company lastnight & got a reply this morning. The only local supplier is in South Shields, so I got a mate to drive me over today & get some. £9.38 (incl vat). Got home, stuck it straight in, bump started the car & went for a drive, as directed to by the bottle. 5 minutes later… I no longer have ANY white smoke coming out of the back of the car, & no loss of water. The stuff is amazing. From my experience so far, I'd highly reccommend it. I went out this afternoon, 25 degrees c, & stuck in rush hour traffic on the A1. Never did more than 15mph for around 20 minutes. The car reached it's usual temperature, & stayed there. As soon as the traffic cleared, got up to 70mph, & the temp dropped back to just over 90. If the stuff was going to goose my radiator, or just didn't even work, that test would have shown it's faults, I'm sure, but no problems whatsoever. K-Seal: Does what it says on the blue plastic bottle
J_C"
19/05/2006: what a great product used some sh*t in my time but this done what it says on the bottle \\\\we were in the middle of nowere in a 80 silver shadow rolls with a split radd got a bottle kalimex from a farmer of all people who said he bets it dont work bit like the old rad weld stuff well i tell you we were both gob smacked when the radd held water well done and thanks from me and a suprised farmer–\\\\yours graham (London)
15/05/2006 Hi. I used K-Seal on the water system of my Rover 400 series, as I had a water pump link, and was loosing about 3 ltrs of water every short journey.
Put K-Seal in the overflow tank as directed, and as I let the engine run, I could see the water leak underneath dissappear, it's great thanks.
Sam Malone, Kent
12/05/2006: Just like to tell you how good your products are. I had a leak somwhere on the engine. I had a 75 mile trip to get home. I went to a spares whop and was told to use this…I was going to buy radseal but the man in the shop said try this. As i am not working at preasent i have not a lot of money so i took his advice. what a good move no more problems.the car is a ford focus thank you . Danny Wilson, Essex.
21/03/2006: I used k-seal on March 20th at Lancashire County Council workshop, Whalley near Blackburn. K-seal was used to seal a leaking head gasket in a Daewoo matiz engine and it has worked successfully. Nigel Winder, Lancashire.
29/11/2005 Hi Mike. Thanks for delivering the above so promptly, we received it on Saturdaymorning. We used it to repair a leak in the head gasket on our Rover 400 1999car. My husband is very pleased with the result as it had sealed it in amatter of minutes, and he has recommended it to his motor mechanic friend whowas unaware of it when he spoke to him late last week.I would like you to enter us into the monthly draw quoting 'IDEA 5501′.Thanks again Regards Brenda
13/11/2005 About 6 weeks ago my 1935 pre-series Morris Eight developed a small leak in its cooling system. I discovered that there was a leak around one of the front core plugs. The front core plug is not easy to get at as there in not much room between the engine and the radiator, so I looked for a solution that did not involve removing the front of the car, or the engine. I knew products like K-Seal existed but I coudn't remember the names of any of them. I searched the internet for engine sealers and I found a company advertising bottles of K-Seal that I could order on line. I placed an order and a few days later, a small package arrived in the post containing the K-Seal. I poured the contents of the bottle into the header tank and the leak appeared to stop almost immediately. That was about three weeks ago, and I haven't had a problem since then, thanks to K-Seal. I have attached a file containing a picture of my car so that you know what it looks like. If I come acroos somebody else with a similar problem I will definitely recommend the use of K-Seal. Thanks. Adrian Mitchell
06/11/2005 Dear Sir/Madam,Thankyou reference IDEA5501Your product was amazing. I used it to repair a crack to my cylinder head on my nissan cargo import. I had been quoted £650 for head repair and gasket. I used this product and it did the job curing all the leaks. I am totally in your debt and would recommend your product to my friend's.Mel ParkesLincs.
22/08/2005 Mark Sallows (Carsem Europe)(Land Rover Discovery 2 (2000 year model) with a leak in the heater matrix). Hi Mike,Just a quick mail to say that the 'K-Seal' did it's job fantastically, I cleaned out the system, filled half full, put the 'K-Seal' in and topped up and bingo…..no wet feet and no leaks in the engine bay……….I have been promoting your product to everyone I talk to and sold about half a dozen bottles for you……I need your advise again though. A colleague of mine has a Mazda 626 2.0L with a small blown head gasket (still driveable just..), will the 'K-Seal' be up to the job of fixing the leak in the gasket or should he use 'Seal-Up??Please advise so he can buy the right product of yours and get his car backon the road Cheers Mark
01/07/2005: Enquiry From : Andy Lees, Huddersfield,West yorkshire,. I have just used K-seal in my 1995 Omega to seal the head gasket and it worked a treat what an excellent product u\'ve saved me a small fortune. Thank you.
Enquiry From : Barry Dowler : Hi, wrote to you earlier, just purchased your product K-seal and it has cured a significant water leak, well chuffed!!! I will be recommending your product to all my 4×4 offroad pals…. Thanks Barry
11/04/2005 Enquiry From : Rob Gilfoyle Recently purchased K-Seal for my Rover 25. Recommended to me by my uncle who is a Motor engineer in Derby. Car symptoms were misfiring from cold start, excessive steam/smoke from exhaust and frequent top ups of water expansion tank. A local garage informed me I needed a new headgasket so tried uncle's advice first before forking out for an expensive repair (approx £350). K-Seal so far has worked wonders, all the above symptoms have just about subsided and the car runs a lot better overall. Many thanks.
04/04/2005 Dear KalimexI. am writing to you about the amazing results I have had with your K-Seal product.I have a Cavalier Turbo Diesel, which I have owned from new, has been very well looked after, but has a hard life including 'on the limit' towing of a caravan. The car has covered circa 180000 miles.A while ago, it started to use approx half a coolant bottle of water per fortnight, started up on three cylinders and was generating a fair amount of blue/white smoke and generally running 'rough'. All the classic symptoms of head gasket trouble, yet the engine oil was not being emulsified, there was not any gas in the coolant water, or visible water seepage.The estimate to renew the gasket was circa 500 pounds, with not absolute surety that was the problem – compression was normal. I had heard good reports from several sources as to how good the product was, so decided to give it a try.The result was fantastic, with the water loss stopping, starting up properly, and no more smoke than is normal for a diesel. The only thing that I can think of is that there was either a leak or porous casting on the atmospheric side of an inlet valve, and the water was going in via this route and giving the combustion problems.A big concern prior to its use was whether the engine would run hotter afterwards due to reduced heat dissipation by the radiator, something that is very important to avoid for 'on the limit' towing. This has not happened.A great product that has saved me a fortune, and the car runs beautifully. Yours sincerely Larry Sloman Watford Herts
26/03/2005 Hallo Mike Just to let you know the Audi hole is bunged, the customer is so happy I thought he was going to kiss me……I have given him your address, so he may pop round and kiss you instead, Thanks for your help, good result all round. Have a good Easter Cheers Paul
22/02/2005 Dear Sir's,I am pleased to imform you that I have used K-Seal on my 1995 4.2 Ranger Rover, and my American motorhome which as a 7.5 ford engine fitted, both vehicles where losing water and I am very please with the out come I purchased the K-Seal from Noble-Ventures of which I very please to do business with, infact I have purchased 5 bottles from them. Yours Faithfully,I.M.Haertshorne
01/01/2005 Enquiry From : Mr Layton Wick Used Kseal in my Vauxhall Omega 2L 16V to seal headgasket that had blown.Product works brilliant.Will use this product again in the future Thanks Very Much
18/10/2004 Enquiry From : Mike Higginson i have a toyota lucida a japaneese import, i had steam every morning on start up from my exhaust and was told worry its the cylinder head or at best the gasket i was quoted £1500 for the gasket & if the head was at fault £3000.Thank you cannot be said enough this stuff KSEAL worked instantly you saved me between £2990-£1490 this is a brilliant product & i shall be writing on the uk owners website for lucidas & estimas because these cars are notorious for cooling problems.Best of luck with your buisness you deserve every success Mike Higginson
16/07/2004 Enquiry From : Justin Knowland. Just to let you know I have just bought an existing car parts retail outlet and am stocking your products through not only personal recommendations but from my own experiences. I had a problem with the heating system on my 1989 BMW 520i which over several weeks caused the radiator to burst a leak & become unrepairable, then split the top hose so I used Seal-Up & haven\'t had a problem since. Maybe if I\'d used it from the start I wouldn\'t have had a bill for a new £300 radiator! Thanks,Justin
21/11/2003 Enquiry From : s.grinhaff Of : mikeys american limousine hire Country : england ref-IDEA5501i bought some K-Seal for a american licoln ford car i had a leak on my water system about a munth ago and it worked within a few minutes thanks for a wonderfull product.
April 2003: Range Rover 3.9litre V8 "Immediate stop of water loss, daily mileage 120 miles/day. 04/04/03, set off for drive / holiday to the French Alps. Approx 950 miles each way. Spent most days driving from Mirabelle resort 1550 metres to Courchevel resort 1850 metres. Coolant at time of writing still stable – Amazing Product!"